for FURNITURE
With No-Ha® Single you can apply the same identity on all your furniture.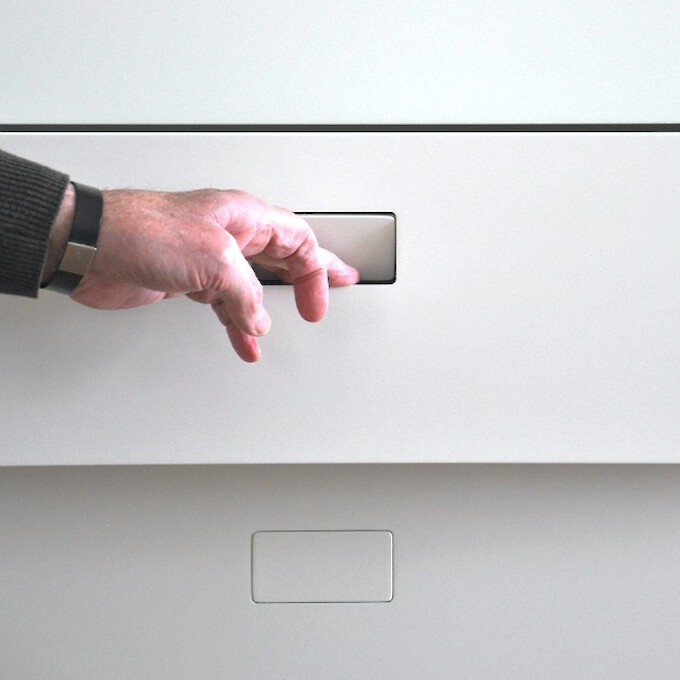 No-Ha® Single is a handle that recedes into the panel, with plenty of space for the fingers, and can be used on all drawers, sliding doors for cupboards and revolving doors for cupboards.
The handle has the same look as the No-Ha® mini for revolving doors and The No-Ha® slide for regular sliding doors.
SPECIFICATIONS
For single use in thinner panels

Minimum thickness: 18mm
Accessories
Make your project look fabulous with all the Noha® accessories you need